The original oil price is soaring, and the European truck industry can't hold it anymore? In March, a variety of electric trucks were delivered and released
2022-03-28 10:24:04
As we mentioned in previous articles, with soaring oil prices and unstable natural gas supply, the European electric truck industry has ushered in the fastest accelerated growth period in history. In the past three months, there has been a lot of big news in the electric truck industry. In today's article, Tijia Commercial Vehicle Network will take you to take an inventory.
Production version of Mercedes-Benz eActros delivered to users
Mercedes-Benz's eActros electric truck has been tested for more than a year since its mass production plan was announced. Just recently, the first production eActros were finally delivered to customers. Two of the first mass-produced eActros were delivered to Dachser Logistics and the other to DB Schenker Logistics.of electric trucks were delivered and released.truck industry. In today's article, Tijiato take an inventorynd the other to DB Sch istics.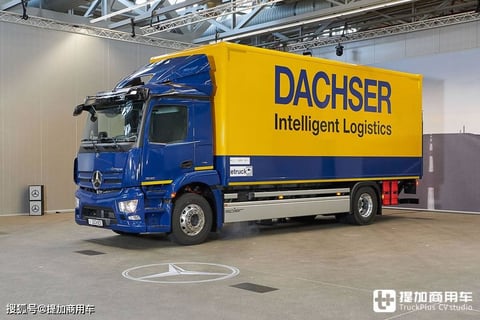 Both eActros are eActros 300 versions.
They are all optional with a smaller capacity 315 kWh battery to avoid the impact of more battery packs on the vehicle's load weight. The 315 kWh battery can provide a cruising range of 300 kilometers, which is enough for city distribution trucks. The vehicle has a continuous power of 449 horsepower, a maximum power of 544 horsepower, and is equipped with a two-speed gearbox to adapt to high and low speed conditions.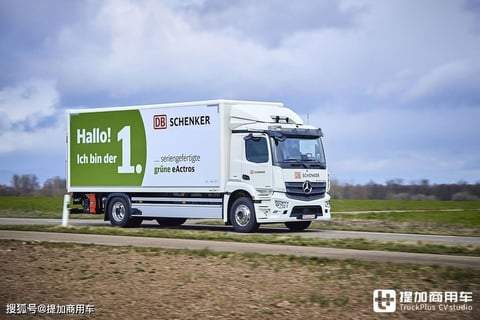 Both eActros trucks are equipped with Mercedes-Benz's MirrorCam electronic rearview mirror system, which reduces wind resistance and brings better visibility. At the same time, the vehicle is also equipped with the required equipment such as tailgate and fire extinguisher. The production eActros can be fully charged in two to three hours using a 160-kilowatt fast charger.
Renault unveils E-Tech range of electric trucks With the adjustment of resources within the Volvo Group and the sharing of technology, Renault also announced that it will launch its own electric heavy-duty truck. The first two trucks were released, the T E-Tech Truck and the C E-Tech Truck. Among them, T E-Tech trucks are aimed at trunk logistics, and C E-Tech is aimed at special markets such as engineering transportation.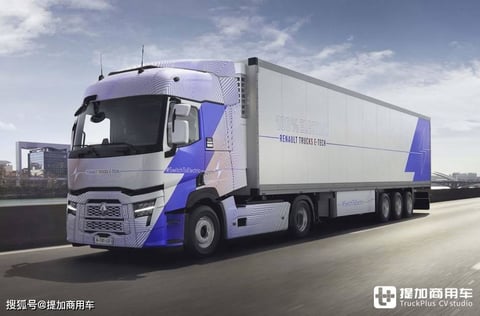 The two new electric trucks both use the same power chain as Volvo electric trucks: a 666-horsepower three-motor + 12-speed gearbox hybrid drive configuration, with a maximum cruising range of 300 kilometers, which can be extended to 300 kilometers with the help of a fast charging system. 500 km.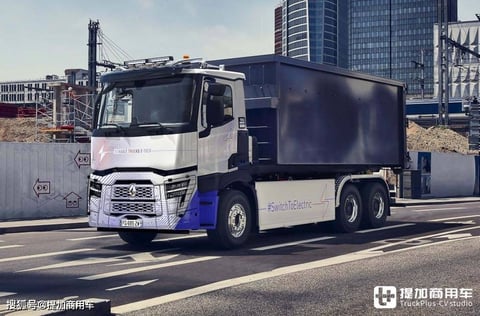 The T E-Tech tractor is available in 4x2 and 6x2 drive versions, while the C E-Tech offers 4x2, 6x2 and 8x4 drive configurations.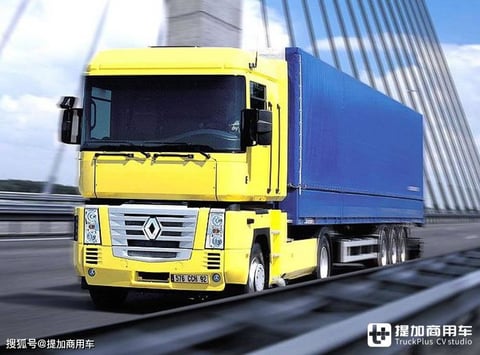 The launch of the E-Tech range of electric trucks also means a return to the classic name E-Tech, which was used on Renault's Euro 3 emission standard trucks. At the time, Renault's Euro 3 trucks offered the cleanest emissions, hence the name "E-Tech". In a different way, the name of cleaning has returned after decades.
Scania launches electric truck products one after another
The Amager Resource Recovery Centre in Copenhagen has ordered more than 100 all-electric Scania 25L series low-entry trucks. They all feature high-roofed cabs with co-pilot glass doors. These trucks will be mainly used for garbage removal within the city, with a cruising range of about 250 kilometers.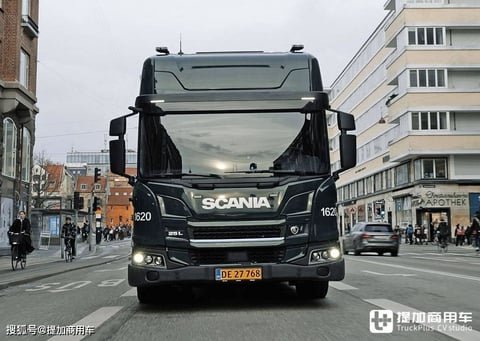 In mid-March, Scania and the LKAB iron mine in northern Sweden announced a cooperation: LKAB will use the pure electric Scania 6x6 XT series electric dump trucks for operational testing. The total weight of the vehicle is 49 tons and is used to transport sand and gravel. Meanwhile, an all-electric truck crane is being retrofitted. The two trucks will be used to test the reliability of Scania's electric drive system in harsh environments, paving the way for future electric truck development.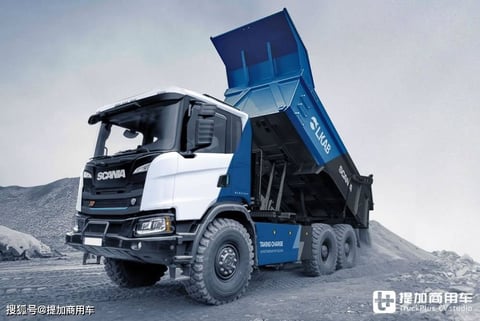 At the same time, Scania also delivered a pure electric tractor to Renfors Åkeri Transport Company. This tractor will work for the BOLIDEN mine in Sweden and transport ore in the form of a double trailer with a maximum gross weight of up to 74 tons. The truck is rated at 313 hp continuously, 405 hp max, and a 300 kWh battery. According to Scania's estimates, the vehicle's cruising range is about 100 to 150 kilometers.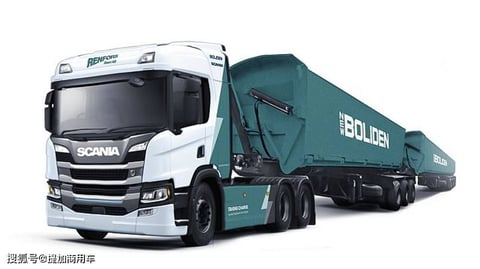 Amazon switches to electric trucks
The multinational e-commerce giant Amazon has recently invested in a number of alternative energy trucks in Europe. After ordering thousands of natural gas trucks, the giant turned to electric trucks. Amazon recently ordered five CF Electric electric tractors from Duff, the Netherlands, all in a 4x2 drive configuration, to be used in Amazon UK for fixed-line testing.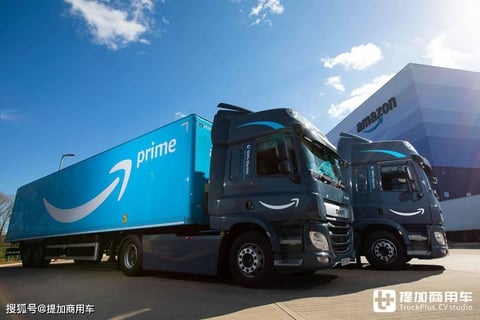 Amazon expects the total weight of the vehicle to be around 37 tons, with an annual operating mileage of 160,000 kilometers. For electric trucks, that number is huge. Amazon plans to fast charge it twice a day and have multiple drivers work shifts to achieve a daily operation of about 500 kilometers.
Nikola Tre truck goes into mass production
The first production version of the Nikola Tre electric truck also rolled off the production line in Ulm, Germany at the end of March, and will then be exported to the United States for use. The factory in Arizona, USA, has also started operating, with two-shift production. Nikola expects annual production to be around 2,000 units, followed by a tenfold increase to 20,000 units in 2023.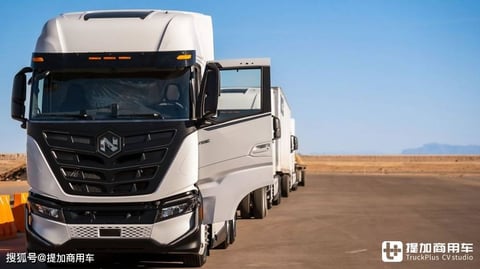 Currently, the cab of the Nikola Tre truck is produced and supplied by Iveco, the same model as Iveco's own S-Way truck. Since Nikola does not have the ability to produce its own cabs, all cabs will be produced in Europe and then exported to factories around the world.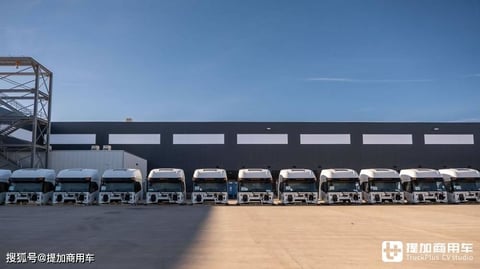 Cab body outside the Arizona factory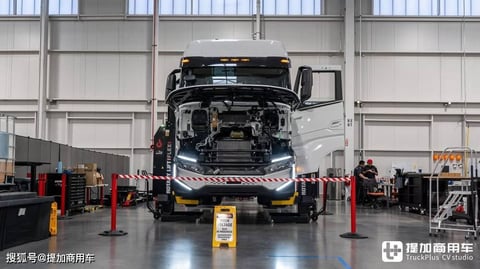 Nikola Tre in factory assembly
In the U.S. market, the Nikola Tre sells for around $300,000. In Europe, the price will be slightly lower, but it is a lot higher than the diesel truck. By comparison, the Nikola Tre is capable of delivering 645 hp, powered by a 753 kWh battery, and has a maximum range of 560 km. However, the price of charging is lower than the oil price, and after long-term use, the cost can be close to the level of diesel trucks.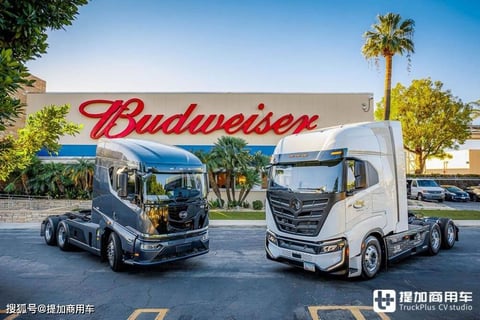 Group photo of Nikola Tre and BYD Q3 in front of Budweiser Beer Factory
Summarize
On the whole, the development of electric trucks has undoubtedly come to a "blowout" period. Not only are there many brand-new startups that are realizing their ambitions, but there are also many established players entering the space strongly. After a wave of big waves, what choices will the market make? Which companies have the last laugh? Let's leave the answer to time.
Keywords:cab pump,cabin pump,cab cylinder,cabin cylinder,european truck parts.