The Shenzhen exhibition was a resounding success for our team! It was great to catch up with some old friends who were keen to enquire about our cabin pumps and cabin cylinders for a range of well-known brands, such as Volvo, Scania, Benz, Man, Daf, Iveco, and Renault.

As it had been three years since we attended an exhibition, we were eager to catch up with some familiar faces. So on the 13th, we packed up our gear and drove to Shenzhen. The journey was quite tiring, but we were relieved that we had booked ourselves a great hotel.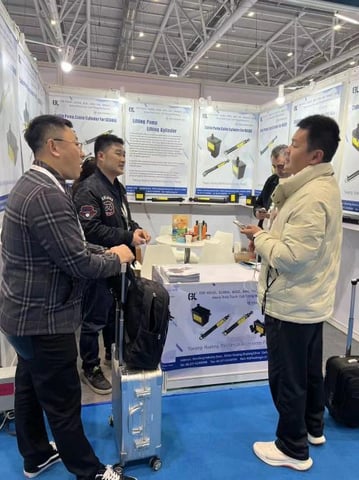 Finally, on the 14th, we had the opportunity to showcase our impressive cabin pumps and cabin cylinders for euro trucks. After that, we had some spare time in the afternoon, so we made the most of it and explored a few nearby places.
From the 15th to the 18th, we were stationed at our booth, and it was fantastic to see so many customers coming over to chat with us. We had some really informative conversations where we shared ideas and needs for the upcoming year. Based on our feedback, it was clear that our cabin pumps and cabin cylinders are well-received by their customers.